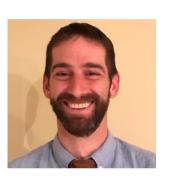 Jack Chase, MD
Family Community Medicine
Jack Chase MD FAAFP FHM is a Volunteer Clinical Professor in the University of California San Francisco Department of Family and Community Medicine. He practices clinically as a hospital medicine and palliative care physician at Summit Hospital in Oakland, California.
From 2013-2023, Dr. Chase served as a core faculty member in the UCSF Family and Community Medicine Residency Program, based at San Francisco General Hospital (SFGH) and provided clinical care at SFGH on the Social Medicine team, Family Medicine Inpatient Service, Supportive and Palliative Care Service, and in the Minor Procedure Clinic. He served as the Co-Chair of the SFGH Ethics Committee from 2020-2023 and is the co-founder of the hospital's Social Medicine Team.
Dr. Chase holds a Recognition in Focused Practice in Hospital Medicine and board certification in Hospice and Palliative Medicine from the American Board of Family Medicine, and Certification in Healthcare Ethics Consultation from the American Society of Bioethics and Humanities. He is a member of the UCSF Academy of Medical Educators.