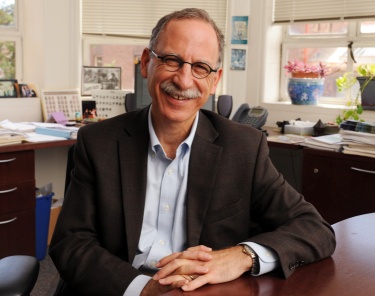 We are in a time of reform of health care that is unprecedented in my three decades of working as a family doctor. A powerful wave of transformation of the health care delivery system is occurring—one that puts family medicine front and center. 
The UCSF Department of Family and Community Medicine is proud to be at the leading edge of this wave of change. Our vision is to weave together our many strengths in education, research, patient care, and community engagement to promote a high performing health system that will improve the health of the patients and communities we serve and promote heath equity.

In patient care, we are leading the movement to develop and implement innovative models of primary care that are more responsive to the needs of patients and foster joy in practice among primary care team members. We are reforming our teaching programs to ensure that medical education is staying ahead of the curve, preparing health professionals for new practice models and engaging students and residents as active agents of health system improvement. Our research programs are evaluating primary care innovations and elucidating the factors contributing to inequities in health. And because we recognize that even the best health care is not enough to create a healthy society, we work in partnership with community organizations and civic agencies locally and globally to address the underlying social and environmental determinants that contribute to health disparities.
I invite you to learn more about the inspiring programs and people of the UCSF Department of Family and Community Medicine!

- Kevin Grumbach, MD
State of the Department Address LIVE Stream 2021
STATE OF THE DEPARTMENT Slides 2021