Community is an integral part of the Department of Family and Community Medicine. Our philosophy of education and research emphasizes community engagement and public service.
Our Department plays a leadership role in:
Directing national and global programs to assist community providers to develop greater expertise in HIV care;
Providing technical assistance to government agencies, community based organizations, and foundations;
Organizing a UCSF Community Partnership Resource Center to promote collaborative activities with underserved neighborhoods in San Francisco; and
Developing innovative training models in Community Oriented Primary Care (COPC).
---
Community-Based Programs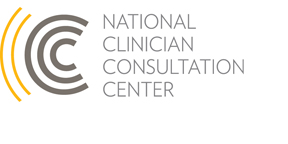 Clinician Consultation Center

The Clinician Consultation Center's mission is to improve patient health outcomes by building the capacity of healthcare providers through expert clinical consultation and education. The Clinician Consultation Center provides clinicians of all experience levels with prompt, expert responses to questions about managing HIV/AIDS, perinatal HIV, pre-exposure prophlyaxis (PrEP), and bloodborne pathogen exposures (PEP).
Director: Ronald Goldschmidt, MD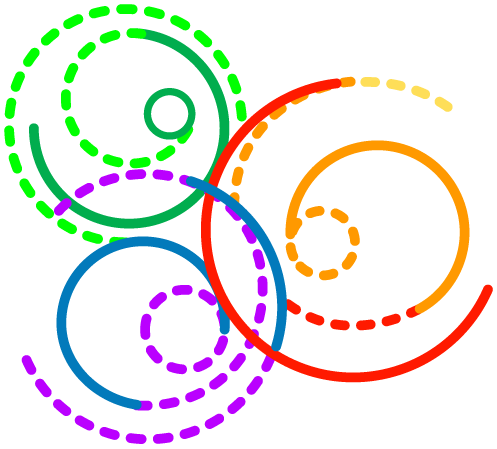 Office of Developmental Primary Care
The Office of Developmental Primary Care (ODPC) is dedicated to improving health outcomes for people with developmental disabilities across the lifespan. ODPC partners with other stakeholders to develop resources for clinical service, advocacy, research and training.

Director: Clarissa Kripke, MD FAAFP

Pacific AIDS Education and Training Center
The mission of the Pacific AIDS Education and Training Center (PAETC) is to: provide health care professionals with the knowledge and skills necessary to care for HIV-infected patients in underserved and vulnerable populations; Increase the numbers of trained health care professionals working with HIV-infected patients; and to respond to the needs of high-risk populations and the changing face of the epidemic.

Transitions Clinic is an innovative clinic that establishes a medical home for individuals with chronic diseases recently released from prison. This unique model provides timely patient-centered medical services for these individuals and their families. Located in the communities most impacted by incarceration, Transitions Clinic caters to individuals recently released from prison and assists them in successful and healthy re-integration into their lives and communities. Transitions Clinic provides direct health care services and referrals to important social services needed upon release from prison, such as housing, employment, medical coverage and education.

Director: Shira Shavit, MD


UCSF Center for Community Engagement

The mission of UCSF's Center for Community Engagement (CCE) is to build collaborative relationships between UCSF and the community, promoting civic engagement, fostering community health and well-being, and enhancing the environment for education, patient care, research, and employment at UCSF. The Center serves as a bridge between UCSF and local communities, emphasizing partnerships that value and respect the assets and diversity of both.
The Department of Family and Community Medicine continues to play an active role in support of the student service learning experience activities of UCSF health professional students working in the free medical clinics in San Francisco. These clinics help meet the medical needs of homeless and other at-risk and underserved populations while at the same time providing an opportunity for our health professional students to develop their competencies and give back to the community. Under the guidance of UCSF faculty, interdisciplinary students work collaboratively to provide health screenings and engage and educate the communities their clinics serve. This has had a very positive impact on students' career preparation for serving patients, working collaboratively with the health care team, and encouraging community involvement.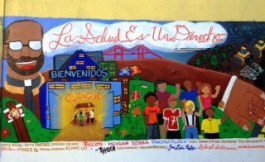 Clínica Martín Baró is a student-run free clinic providing primary care to uninsured Latino immigrants in the Mission District of San Francisco. The clinic operates each Saturday as a collaborative between San Francisco State University students, UCSF Medical Students, and volunteer UCSF preceptors.
The clinic is open every Saturday and provides free physical exam, psychotherapy, medication, and lab testing as well as referrals for free and low cost specialty treatment. Not only does the clinic serve patients that might not otherwise have access to healthcare, for example due to lack of insurance, immigration status, or language and cultural barriers, it also provides learning and mentorship opportunities for its student volunteers. Since opening in January 2007, the clinic has provided free care to over 1000 Latino patients, with 225 served in 2013.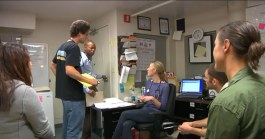 In 1991, UCSF Shelter Clinic was created by students with the goal of increasing care delivery to the growing homeless population in San Francisco, while also serving as a teaching opportunity for students.
Partnering with the Tom Waddell Clinic of the SF Dept. of Public Health, the clinic offers acute care to shelter residents 2-3 nights a week with general clinics, women's clinics, monthly dermatology clinics, monthly inter-professional clinics with pharmacy, and a weekly Women's Support Group.
The Homeless Clinic currently serves 20-30 patients per week, resulting in over 1000 patients per year. The clinic is open every Tuesday and Thursday evening from 6-8pm.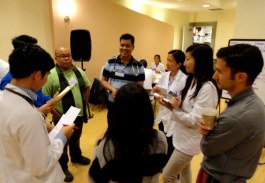 The Mabuhay Health Center (MHC) is a free UCSF student-run community health clinic that operates in San Francisco's South of Market (SoMa) district. MHC runs monthly clinics at the Bayanihan Community Center, where student volunteers (undergraduate, post-baccalaureate, graduate, dental, medical, nursing, and pharmacy students) strive to deliver culturally sensitive health care under the supervision of faculty from UC San Francisco.

Patients from the underserved SoMa district, other areas in San Francisco, San Mateo County, and beyond attend MHC's monthly clinics to receive measurements of vitals, health screenings (e.g. measurements of blood cholesterol, pressure, and sugar; testing for hepatitis B and HIV), vaccinations for hepatitis B, health education, medication counseling, and history and physical examinations.