UCSF Dept of Family and Community Medicine Grand Rounds 
Held every first Friday of the month from 12-1pm.
How do I participate in the upcoming Grand Rounds?
To be added to the invitation list and receive the link please email: F[email protected]
To view past presentations please visit our playlist: https://youtube.com/playlist?list=PLP08XsLK51Qyw_AAMCOnqQfZHIEnDQUUU
Upcoming Presentations
November 5, 2021 - "Contextualizing Care: An Essential and Measurable Clinical Competency"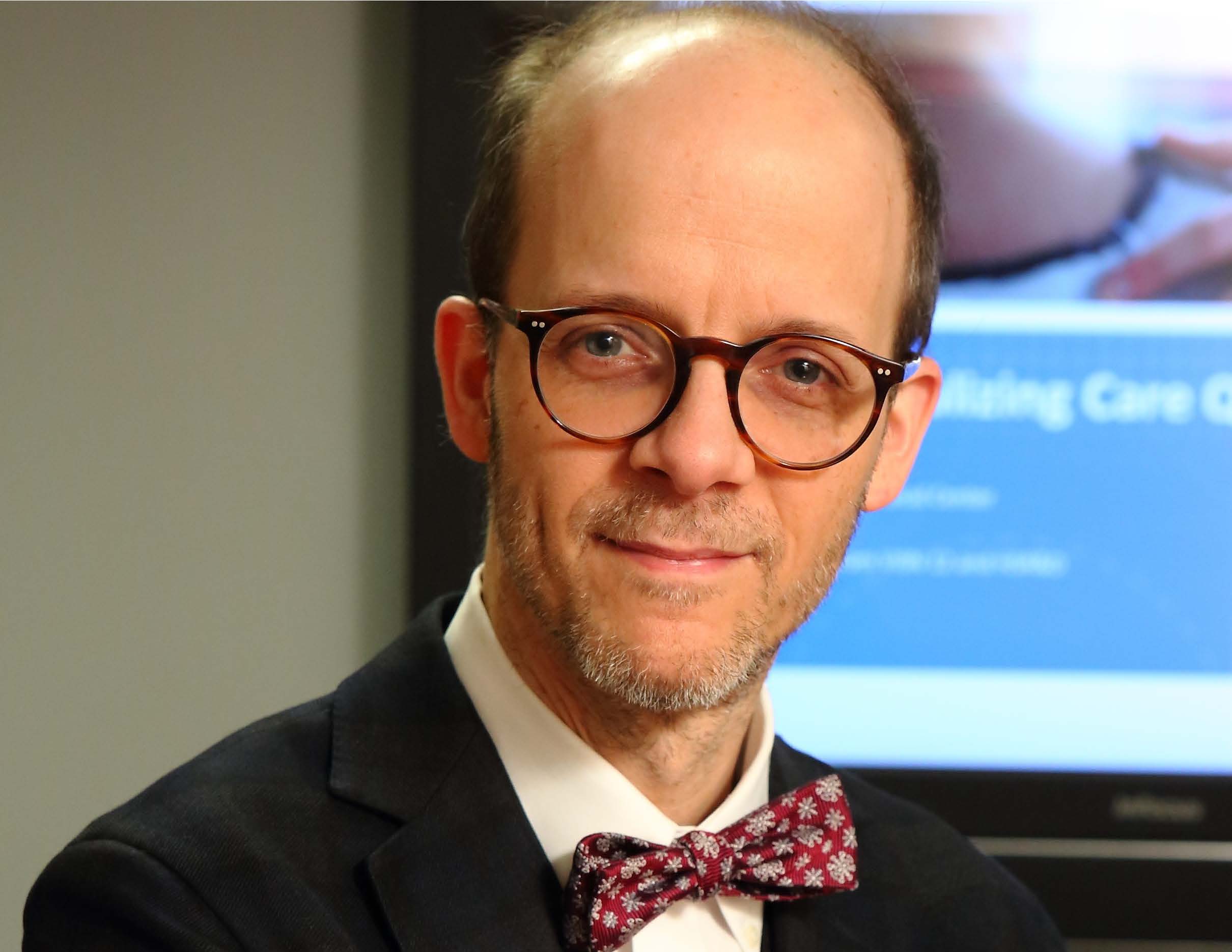 Evidence-based care plans can fail when clinicians do not consider a patient's relevant life circumstances -- such as an inability to afford a medication, a competing responsibility, or a loss of social support -- when planning their care. The capacity to systematically identify and incorporate patient life context into medical decision making has been described as the process of contextualizing care.  Based on an analysis of over 500 unannounced standardized patient simulations and 7000 audio recorded clinical encounters over the course of more than a decade, Dr. Weiner's team has characterized the skills required to contextualize care, measured their effect on patient outcomes and health care costs, tested various strategies for teaching the skills and measuring performance, and established a contextualizing care QI program at several VA medical centers.  His presentation will provide an overview of this work. 
Saul Weiner, MD, is professor of medicine, pediatrics, and medical education at the University of Illinois at Chicago (UIC), and deputy director of the research Center of Innovation for Complex Chronic Health Care at the Veterans Health Administration. His research on contextualization of care has been supported by the Department of Veterans Affairs (Health Services Research & Development), the Agency for Healthcare Research and Quality, the Robert Wood Johnson Foundation, and the National Board of Medical Examiners. Dr. Weiner is the University of Illinois at Chicago 2013 Distinguished Researcher of the Year in the Clinical Sciences. He has served as medical education dean, university vice provost, and currently as senior advisor to the provost. His book, Listening for What Matters: Avoiding Contextual Errors in Health Care, published by Oxford University Press, received the 2017 American Publishers Award for Professional & Scholarly Excellence in the Life Sciences from the American Association of Publishers. His latest book is On Becoming a Healer: The Journey from Patient Care to Caring About Your Patients, published by Johns Hopkins University Press (April 2020). 
Previous Presentations
October 1, 2021 - "Should We Screen for and Document Social Risk in Health Care Settings?"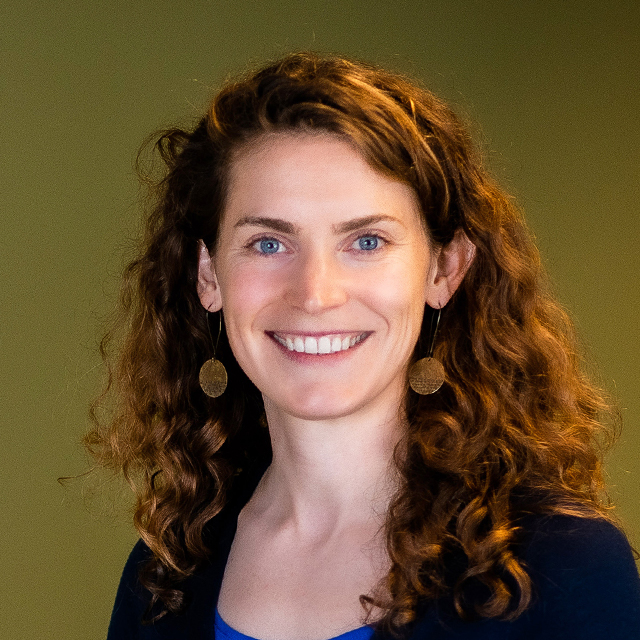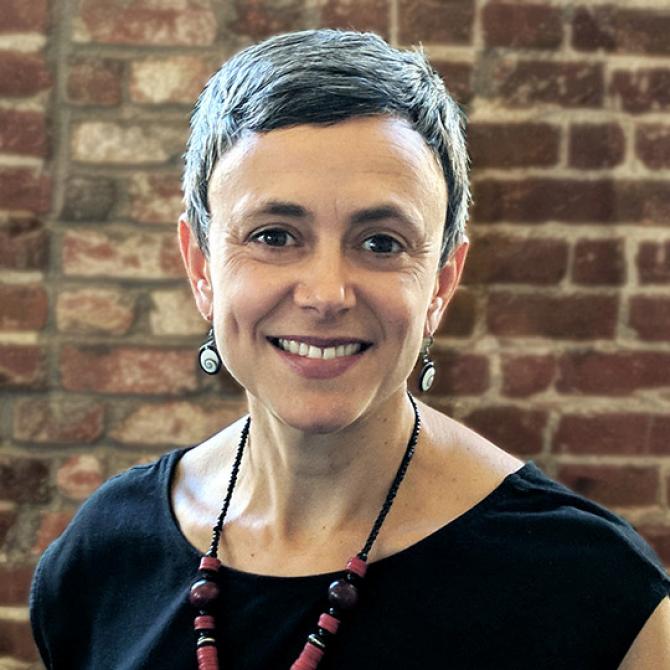 Screening for adverse social determinants of health, or social risk factors, is becoming increasingly common in health care settings. This screening is supported by multiple professional societies, including the AAFP, AAP and ACP.  There is growing evidence to support activities to identify and intervene on patient social risk factors, with the goal of improving patient health, wellness, and health equity. Researchers from UCSF SIREN will discuss 1) the acceptability of social risk screening from the perspective of patients and caregivers of pediatric patients, and 2) current screening activities at UCSF and ZSFG.
Dr. Emilia De Marchis is a family physician and health services researcher at the University of California, San Francisco. Her research is based out of the UCSF Social Intervention Research & Evaluation Network (SIREN), where she works to assess and improve how we screen for and address social risk factors within health care settings. Dr. De Marchis co-directs coursework through the UCSF Implementation Science Training program, Partnerships for Research in Implementation Science for Equity (PRISE) Center. She uses implementation science methods to focus on moving research on social risk screening, assistance and adjustment activities into real-world settings. Her clinical work is based out of the UCSF Family Medicine Center at Lakeshore. Through her research and clinical practice, she hopes to advance the health care system's integration of patient social risk data to provide high quality, patient-centered preventative health care, to reduce health disparities. Dr. De Marchis received her MD from Stanford University, and her MAS in Clinical Research and Certificate in Implementation Science from UCSF.
Dr. Matt Pantell is an Assistant Professor at UCSF, where his research is conducted with the UCSF Center for Health and Community, the UCSF Social Interventions Research and Evaluation Network, and the UCSF Preterm Birth Initiative. His research focuses on the utility of incorporating social information into clinical decision making, addressing social needs in clinical settings, data mining and the analysis of large datasets, and biological manifestations of the social determinants of health. Clinically, Dr. Pantell works is as a pediatric hospitalist at UCSF Benioff Children's Hospital - Mission Bay and Washington Hospital in Fremont. He also works as a pediatric urgent care physician and runs the Tattoo Removal Clinic at Zuckerberg San Francisco General Hospital.
Dr. Caroline Fichtenberg is the Managing Director of the Social Interventions Research and Evaluation Network (SIREN) and Research Scientist in the Department of Family and Community Medicine at the University of California, San Francisco. In these roles, she leads efforts to conduct, catalyze, and disseminate high quality research on health sector strategies to reduce health inequities by addressing social determinants of health. She brings to these positions more than a decade of experience working to improve health and economic outcomes for America's most vulnerable families, including seven years working on national efforts in Washington, DC. While Director of Research at the Children's Defense Fund (CDF), she led the development of a report that identified nine federal policy changes that could reduce child poverty by 60 percent. As Director of Epidemiology and Planning at the Baltimore City Health Department, she oversaw the city's first analysis of neighborhood health inequities that uncovered a 20-year gap in life expectancy between the richest and poorest neighborhoods of the city. Caroline also served as director of the Center for Public Health Policy at the American Public Health Association (APHA) and as Health Policy Advisor to Senator Harkin on the Senate Health, Education, Labor and Pensions committee, where she promoted health in all policies approaches to improve health outcomes and reduce health inequities. She earned her Ph.D. in Epidemiology from Johns Hopkins University, an M.S. degree in Biology from Yale University and an A.B. in Molecular Biology from Princeton University.
September 3, 2021 - "Redefining Global Health through Structural Competency and Allyship"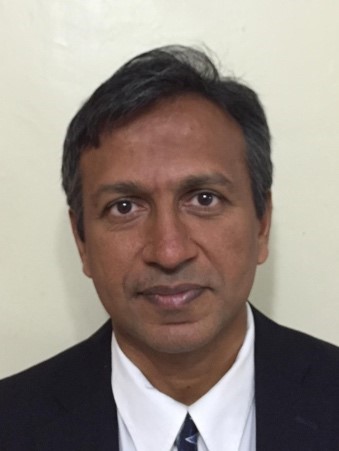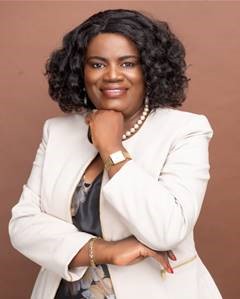 Unlike hypertension, the widely used term Global Health has very different meanings depending on where one stands: United States, Switzerland or Malawi.  This highlights long standing differences in power and privilege, and the persistence of Global Health's colonial roots.  We however find ourselves in a time of opportunity to push for greater accountability and true partnership on the part of privileged countries and institutions.  Doing so requires continuous self-study and the willingness to take personal and professional risks.  We will discuss a structural competency framing of Global Health, and the challenges and rewards of pursuing true allyship as part of the larger struggle for dignity for all. 
Sundeep K Gupta, MD, MPH, DTMTH, is a FCM faculty member at Natividad Medical Center; he is a past CDC Country Director for Uganda, Malawi and Zambia. He is also an Assistant Clinical Professor in the Division of Infectious Diseases at UCLA.  Dr. Gupta completed his BS in Political Science, MD and MPH from Northwestern University, and went on to complete his residency in Family Medicine at Natividad Medical Center. After completing his DTMTH at Tulane University, Dr. Gupta joined CDC's Epidemic Intelligence Service 'disease detective' program.  Over the subsequent 12 years, he worked for CDC in 12 countries in Africa, Asia and Central America, leading responses to HIV, Ebola and other epidemics, while working in partnership with host country colleagues to strengthen public health systems.  Dr. Gupta was subsequently seconded by UCLA to Partners in Hope, a local Malawian organization, to lead their efforts to fight the HIV epidemic.  Dr. Gupta is board certified in Family Medicine by the American Board of Family Medicine. He has published over 50 manuscripts and provided public health leadership across different cultures and types of public health systems across the globe. His professional interests include patient lived experience, HIV primary care, community medicine, equity and social accountability, applied epidemiology and public health.  His personal interests include hiking, biking and spending time with his family.
Professor Address Mauakowa Malata PhD, MSc, BSc, FAAN. is the Vice-Chancellor of Malawi University of Science and Technology, former President of Africa Honor Society of Nursing of Sigma Theta Tau International; former Vice President, International Confederation of Midwives, former Principal of Kamuzu College of Nursing and spearheaded it to become a World Health Organization Collaborating Centre for Inter Professional Education and Leadership in 2016. A renowned international speaker, author and editor of various journals in the field of health, nursing, midwifery, and health workforce, she serves on various international, regional and national boards. Dr. Malata is an advocate for girls and women empowerment through education. Her research work focuses on maternal and newborn health, quality of care, health workforce and innovation and technology. She is a Virginia Henderson Fellow of Sigma Theta Tau International (STTI), an Adjunct Professor at Michigan State University, a Fellow of the American Academy of Nursing (FAAN); a Global Health Fellow at University of California San Francisco University; an Adjunct Professor in the Department of Obstetrics and Gynecology, Baylor College of Medicine. She was awarded a Doctor Honoris Causa by University of Oslo in Norway, 2018 ECU Distinguished Alumni and ECU Honorary Award of Doctor of Nursing honoris causa, 2019 in Australia.
August 6, 2021 - "Addressing Racism and Advancing Health Equity In and Beyond the Exam Room"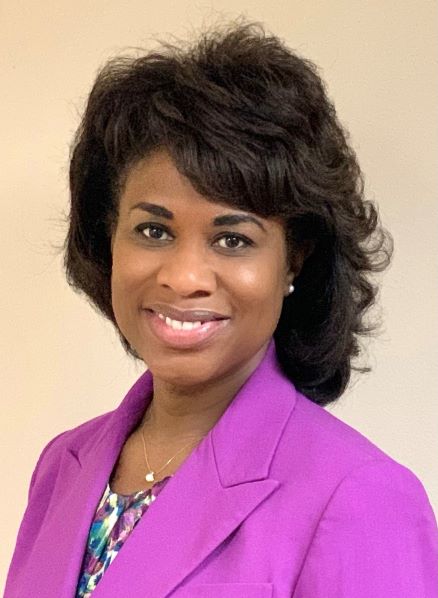 Racism and the repeated trauma of experiencing racism has a direct impact on health and detrimental effects on our individual patients, our communities, and our society.  In primary care, we are poised to lead action and meaningful anti-racism change because we understand our patients not just in terms of their pathophysiology, but also in terms of their relationships, their experiences, their communities, and their social context.  We will discuss actions we can take in our own practices with our patients, communities, and even beyond to address racism, advance health equity, bring about change, and promote justice. 
Tricia C. Elliott, MD, FAAFP is the immediate past president of the Society of Teachers of Family Medicine and a past president and past board chair of the Texas Academy of Family Physicians. She graduated from Rice University and received her medical degree from University of Texas Medical Branch. She went on to complete her residency in Family Medicine at Albert Einstein/Montefiore Medical Center Residency Program in Social Medicine. Dr. Elliott is board certified in Family Medicine by the American Board of Family Medicine. She has over twenty years graduate medical education (GME) experience which includes nationally-recognized work with the ACGME Family Medicine Milestones group, the American Academy of Family Physicians Council on Education, and the Society of Teachers of Family Medicine. She has provided administrative and clinical leadership across various types of health systems, including academic medical centers, a multi-specialty group practice, and a community-based, university-affiliated teaching hospital, in the roles of clinical faculty, program director, Vice Chair for Clinical Affairs, and currently as Senior Vice President of Medical Staff, Academic, & Research Affairs/Chief Academic Officer/DIO at JPS Health Network in Fort Worth, Texas. 
She is Professor in Family Medicine at Texas Christian University/University of North Texas Health Sciences Center (TCU/UNTHSC) School of Medicine, Affiliate Professor at UNTHSC Texas College of Osteopathic Medicine, and Adjunct Professor at University of Texas Medical Branch School of Medicine. Dr. Elliott's academic interests include graduate and undergraduate medical education, learner assessments, health care advocacy and policy, and leadership development and mentoring. Her clinical interests include primary prevention, chronic disease management, women's health, migraine management, ambulatory procedural training, patient education, and community medicine. Her personal interests include singing/vocal performance, collecting art, cooking, dancing, public speaking, and travel.
June 4, 2021 - "Strange Bedfellows:  Adventures in the Science, History, and Surprising Secrets of STDs"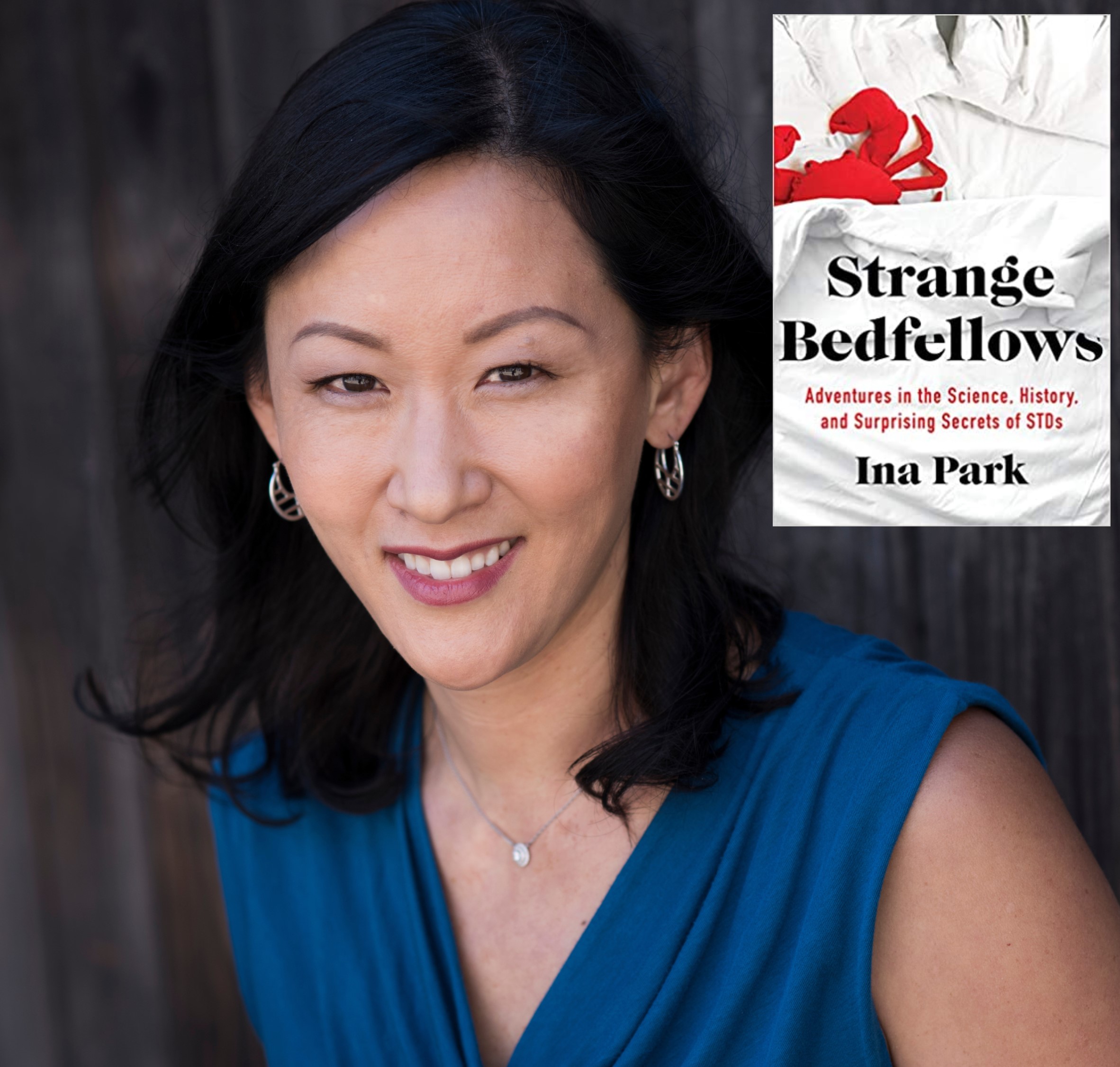 Sexually Transmitted Infections (STIs) have been hidden players in our lives for the whole of human history, affecting everything from World Wars to the gay rights movement. But despite their prominence, STIs have been thought of as curious – and often terrifying – taboos for centuries, which begs the question: why do we know so little about them?  
Join us for Family and Community Medicine Grand Rounds with Ina Park, MD, MS who will talk about her new book Strange Bedfellows:  Adventures in the Science, History, and Surprising Secrets of STDs.  She'll share stories of real people's sexual escapades and historical tales, along with the latest science of STI and HIV prevention, venturing beyond the bedroom to examine the role that STIs have played in our lives and society. Hailed by The New York Times as "joyful and funny" Strange Bedfellows has been praised for its use of "compassion, science and a loving playfulness" to diffuse the stigma surrounding these common infections.  
INA PARK MD, MS, is an associate professor at the UCSF School of Medicine in the Departments of Family and Community Medicine and Obstetrics, Gynecology, and Reproductive Services, Medical Consultant at the Centers for Disease Control and Prevention, Division of STD Prevention, and Medical Director of the California Prevention Training Center. Recently, Dr. Park served as a co-author of the 2021 CDC STI Treatment Guidelines and contributor to the Department of Health and Human Services first STI National Strategic Plan. In addition to her current book, her writing has also appeared in the New York Times.  
May 7, 2021 "Social Policies to Address Health Inequities: Harder Than It Looks"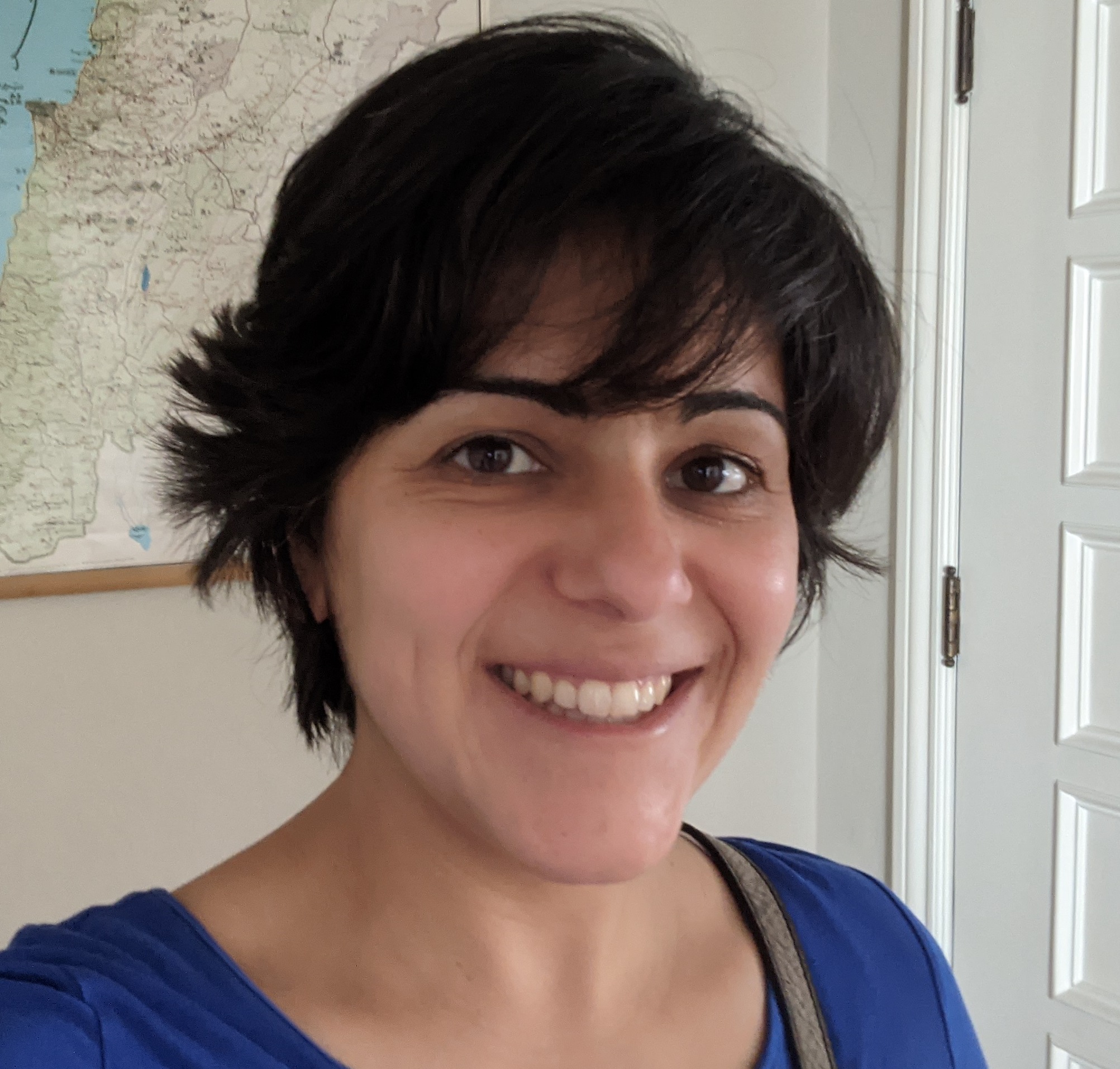 There is generally positive but occasionally conflicting evidence on the health benefits of social and economic policies to address social determinants of health like poverty and educational attainment. Dr. Rita Hamad will delve into research to understand the possible reasons for the conflicting results, including the possibility that well intentioned policies may have negative effects. She will highlight the importance of evaluating the effects of even the most commonsense policies, in order to inform the design of future interventions to address the social determinants of health.
Dr. Rita Hamad is an Associate Professor at UCSF. She is a social epidemiologist and family physician in the Department of Family & Community Medicine and the Philip R. Lee Institute for Health Policy Studies. She is the director of the Social Policies for Health Equity Research Program, and Associate Director of the Center for Health Equity. Her research focuses on the pathways linking poverty and education with health disparities across the life course.
Watch recording here: https://youtu.be/0sgEkJZttvE
April 2, 2021: "Achieving Racial and Ethnic Equity in COVID-19 Vaccination: Learnings from Community Based Participatory Research."
UCSF faculty, staff, and community partners leading the STOP COVID-19 CA Project will discuss learnings from focus groups and interviews with members of the Black/African American, Latinx, and Chinese/Chinese American communities about perspectives on COVID-19 vaccination.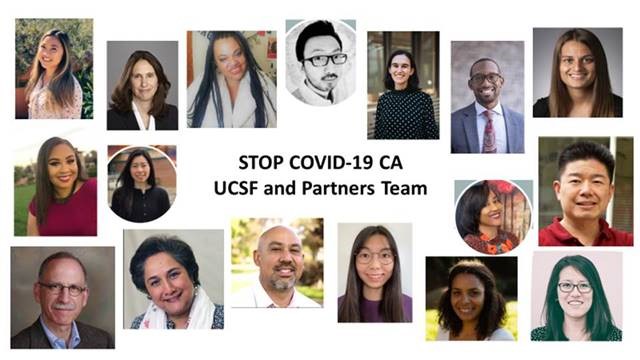 To view this presentation please see the links below.
Internal UCSF users: https://ucsf.box.com/s/a9ui8lpssjuaydmt5omh9s2yngzt28q4  
External users:  https://youtu.be/rUydOpWnCLs 
March 5, 202: "Lancet Commission on Public Policy and Health in the Trump Era"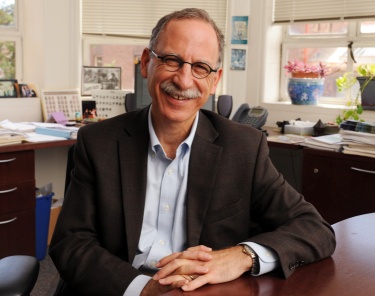 Presentation by Dr. Kevin Grumbach and Dr. Julianna Morrison discuss the newly released report of the Lancet Commission on Public Policy and Health in the Trump Era, recommendations to put the US back on the path to health for all, and discuss the implications for the policy agenda of the Biden administration and new Congress.
External users: https://youtu.be/51Mjd_TnUWs 
Internal UCSF users: https://ucsf.box.com/s/cnsslr9otadgx1108442qi630ivt4cne
Want to share your feedback?
Please fill out an evaluation:
https://ucsf.co1.qualtrics.com/jfe/form/SV_br5cZE6H1X8q2ZE 
Have suggestions for future FCM Grand Rounds topics or speakers?  
Please share your ideas:
https://ucsf.co1.qualtrics.com/jfe/form/SV_8iBtXVIQdvYvnHo