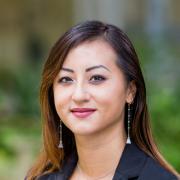 Betsy Wan, MD
Family Community Medicine
Dr. Betsy Wan is a family medicine doctor who provides comprehensive care to patients of all ages, taking an approach that emphasizes collaboration. She has special interests in family planning services, women's health and minor outpatient procedures.
Wan earned her medical degree from Washington University School of Medicine in St. Louis. She then completed a residency in family medicine at St. Louis University, serving as chief resident during her final year.
Prior to joining UCSF, Wan served for two years as curriculum and scholarship director of the family medicine residency program at St. Louis University, where she was also an assistant professor. During that time, she practiced both hospital medicine and primary care at a federally qualified health center, a facility that provides medical care regardless of the ability to pay.