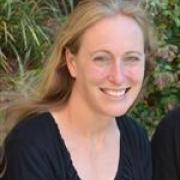 Rachel Willard-Grace, MPH
Family Community Medicine
Rachel Willard-Grace is the Director of the Center for Excellence in Primary Care (CEPC). CEPC identifies, develops, tests, and disseminates promising innovations in primary care to improve the patient experience, enhance population health and health equity, reduce the cost of care, and restore joy and satisfaction in the practice of primary care.
Rachel's scholarly work with Dr. David Thom has advanced the growing field of health coaching by providing the first research evidence that medical assistants acting as health coaches could improve clinical indicators, medication adherence, and experience with the healthcare system for patients with diabetes and cardiovascular disease. She spearheaded work to understand how community health centers engage their patients as partners in quality improvement. She has contributed to policy discussions around primary care practice transformation, the well-being of primary care clinicians and staff, and the role of team-based care as a means to improve both quality of care delivered and the sustainability of the primary care workforce. She worked with Drs. Thomas Bodenheimer and Kevin Grumbach to develop the 10 Building Blocks model of high performing primary care that is now used as a practice improvement model across the United States.
Prior to joining the CEPC, Rachel was a medical assistant, pharmacy tech, interpreter, and subsequently the executive director of a free clinic. Throughout her career, she has worked in the safety net to partner with vulnerable populations and seek better ways of providing healthcare support.