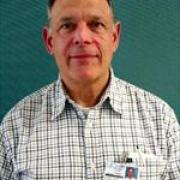 Ronald Goldschmidt, MD
HIV/AIDS and Hepatitis
Dr. Goldschmidt is Director of the national Clinicians Consultation Center (CCC), which includes the Warmline, PEPline, and the Perinatal HIV Hotline. The Warmline addresses clinicians' questions about HIV/AIDS, including antiretroviral therapy, clinical manifestations, and laboratory evaluation. The PEPline (National Clinicians' Post-Exposure Prophylaxis Hotline) is the national needlestick hotline, providing 24-hour consultation for questions about occupational exposures to HIV and other blood-borne pathogens. The Perinatal HIV Hotline provides consultation to clinicians regarding HIV testing in pregnancy, managing HIV in pregnancy and labor and delivery, and caring for newborns of HIV-positive mothers. In addition, the CCC provides consultation on hepatitis C to Veterans Administration clinicians.
Inpatient Care (Hospitalist Care)
Dr. Goldschmidt attends on the Family Medicine Inpatient Service at San Francisco General Hospital, providing patient care and teaching for Family Medicine residents and medical students from UCSF and other medical schools.
Outpatient Care
Dr. Goldschmidt provides care one half day per week in the SFGH Family Health Center.